In 1972
was born with the idea of putting India at the forefront of the global rubber industry.
Elastomer Lining Works
was born with the idea of putting India at the forefront of the global rubber industry.
Over four decades
and what was once a dream, today is a reality.
Elastomer Lining Works

A Leading Manufacturer of Rubber Products
About us
Founded by Shri. R. V. Bhirdikar, Elastomer, started its journey back in 1972. Over the span of four decades, it secured a prestigious position within the Indian rubber industry. Building up strength and gaining experience over time, we have gained expertise over a variety of rubber products. Here at Elastomer Lining Works, our end-goal remains to cater to the most streamlined line of products to our customers.
Till we started in the 1970s, our focus revolved around the idea of Indian technology setting up a milestone within the rubber lining industry. Acquiring a stronghold within the same, we have further diversified and expanded to rubber rollers, rubber moulding, and our recent footstep towards rubber sheeting.
What We Do
The entire foundation of Elastomer Lining is based upon providing the most dominating rubber products within the industry. Down below is a complete array of all our products. 
Being the core foundation of our business, Elastomer Lining Works offers rubber lining suited for all the industrial needs. For every repair work, our rubber lining has got you covered. 
Elastomer Lining offers one of the most comprehensive ranges of rubber sheeting. Ranging from the most basic commercial compounds to high-industrial grade solution, we have just the right specification for our customers. 
Our wide range of rubber rollers is always the best fit for any multipurpose use. Neither less to say, our rubber rollers have gained acceptance from the steel and paper industry with constantly improving quality standards.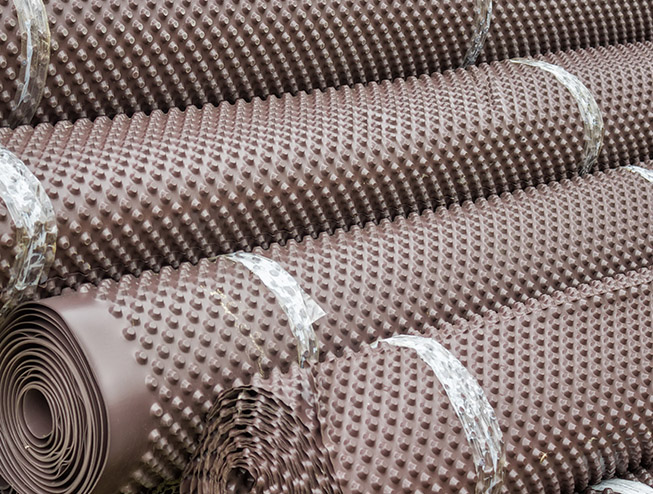 A Complete Range of Our Rubber Products
Your one-stop solution for quality rubber products curated for every industry. 
Sheet Rubber
Elastomer is the leading manufacturer of rubber sheets that are perfectly suitable for the basic commercial needs to meet high technical requirements. 
Viton Rubber Sheets
Manufactured using DKM Fluoroelastomers, the nitrile nubber sheets offer exceptional resistance against oil and grease, offering protection against oil attacks.
Water Proofing
Our diaphragm rubber insertion offers the perfect waterproofing solution for different industries—comprehensive protection using our waterproofing membrane. 
Rubber Gasket Sheet
Made out of a mixture of synthetic as well as natural rubber sheets, they are designed in such a way to offer durability for years to come.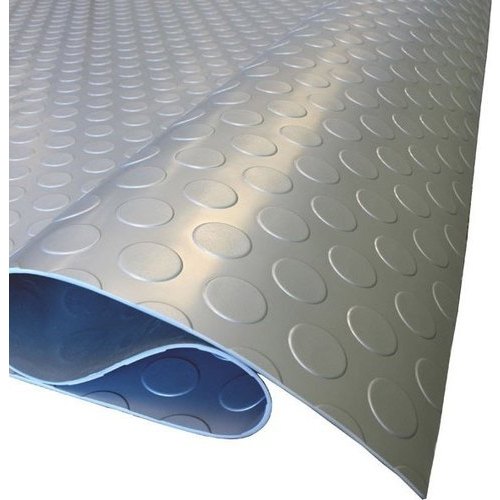 Anti-Skid Flooring
Anti-skid rubber mats can be used for different use cases. One of their primary objectives is to provide anti-skid functionalities to the floor. 
EPDM Rubber Sheets
Are you working on adverse temperatures? Our EPDM rubber sheets can withstand temperatures ranging from -30 to +120 degrees Celsius, protecting against chemicals and solvents. 
SBR Rubbers
Are you looking for complete protection against chemicals? SBR rubber sheet packs the mechanical properties that offer great flexibility. 
Elastomer Lining Works always provides assured quality products above anything else. We always make the best use of the latest technological advancements, be it for rubber lining, rubber moulding, and rubber sheeting. We always look forward to providing the best quality for our customers. 
Elastomer being a firm believer of constant improvement, has led to a huge investment within the Research and Development section. This, in turn, helps us for further up-gradation of our rubber products. The assurance of higher quality is what resulted in us being one of the leading companies within the niche, earning a strong trust and reputation from our customers.
We are leader
in Industrial market
Drop us message
It's convenient to get Rubber Products in India, USA. Please fill out the details below, and our customer support executive will reach out to you. 
Address:
Plot No. W-22/23, M.I.D.C., Chemical Zone, Ambernath – 421501. Dist. Thane, Near Mumbai, Maharashtra (India).
Email:
info@elastomerlining.com
kaustubhbhirdikar@elastomerlining.com
Phone:
Tel. : (0251) 2610709 / 2610723
Telefax : 2610709 / 2620426